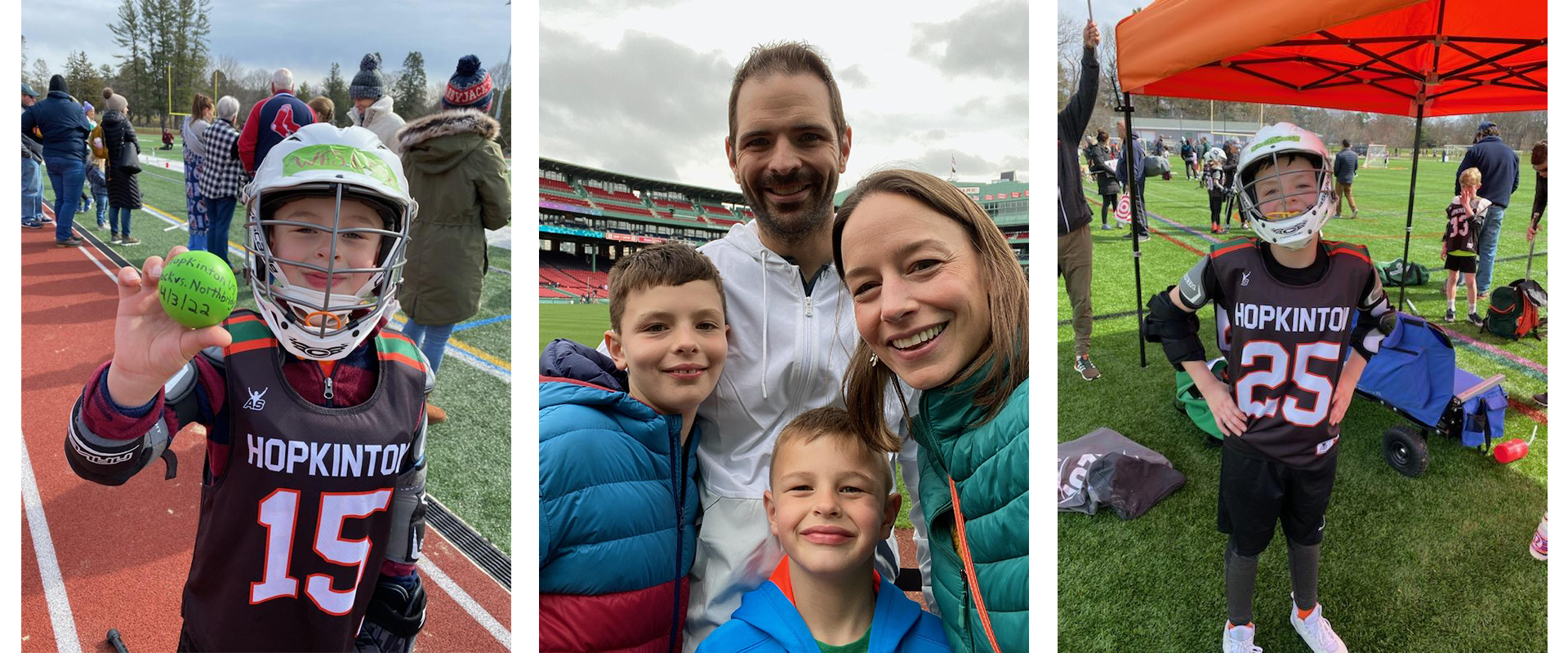 Hello Everyone!
My name is Mark Howard and I will be running the Boston Marathon for Hopkinton Youth Lacrosse. My wife Rachelle and my two children Drew (10 years old) and Wes (7 years old) moved to Hopkinton in 2016 and it has been one of the best decisions we have made. We love the entire Hopkinton Community and the people in it!
I grew up in Central Mass and lacrosse wasn't something I was exposed to as a child. Rachelle and I got the boys started early with Hopkinton Youth Lacrosse because it seemed like an awesome sport and what a great decision that was as well. We love what the youth lacrosse program has provided for the boys. They do a tremendous job teaching accountability, effort, respect, hard work and sportsmanship. Lessons not great for just a young athlete but important life lessons in general. I have loved watching the boys develop through the program over the last 5 years and I look forward to how they will develop going forward.
As a physical therapist, I believe in the importance of fitness - and as I have gotten older, running is something that I have found to be important to maintain my healthy lifestyle. I actually ran my first marathon this past May but running Boston has always been the main dream for me and Hopkinton Youth Lacrosse has provided me the opportunity to fulfill that dream and I can't thank them enough.
Please think about leaving a donation to help support Hopkinton Youth Lacrosse and myself as I run the Boston Marathon!